HOME | STORE | CATALOG | FAQ | TECH INFO | ABOUT | CONTACT
We have been involved with restorations and hot rods since before we could legally get behind the wheel. Starting with a wheel standing Model A. Since then we've wrenched on everything from a mid-engine '37 International truck to a '56 Chevy Sedan Delivery to a full custom '69 VW Bug and a whole bunch of classics, muscle cars, and rods in between. You can believe us when we say that we know from first hand experience that our stainless steel fasteners will provide you with the durability and ease of maintenance you're looking for in your projects or restorations.
We take pride in providing not only the best products but also the best customer service. We're looking forward to working with you on your next project!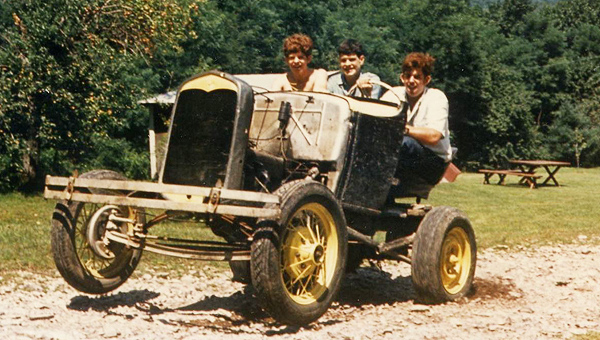 ↑ The wheel standing Model A. left to right:
Doc (Owner of Totally Stainless), Bob (Cousin), and Jim (Doc's brother)
Copyright 2022 Totally Stainless Inc. All Rights Reserved.